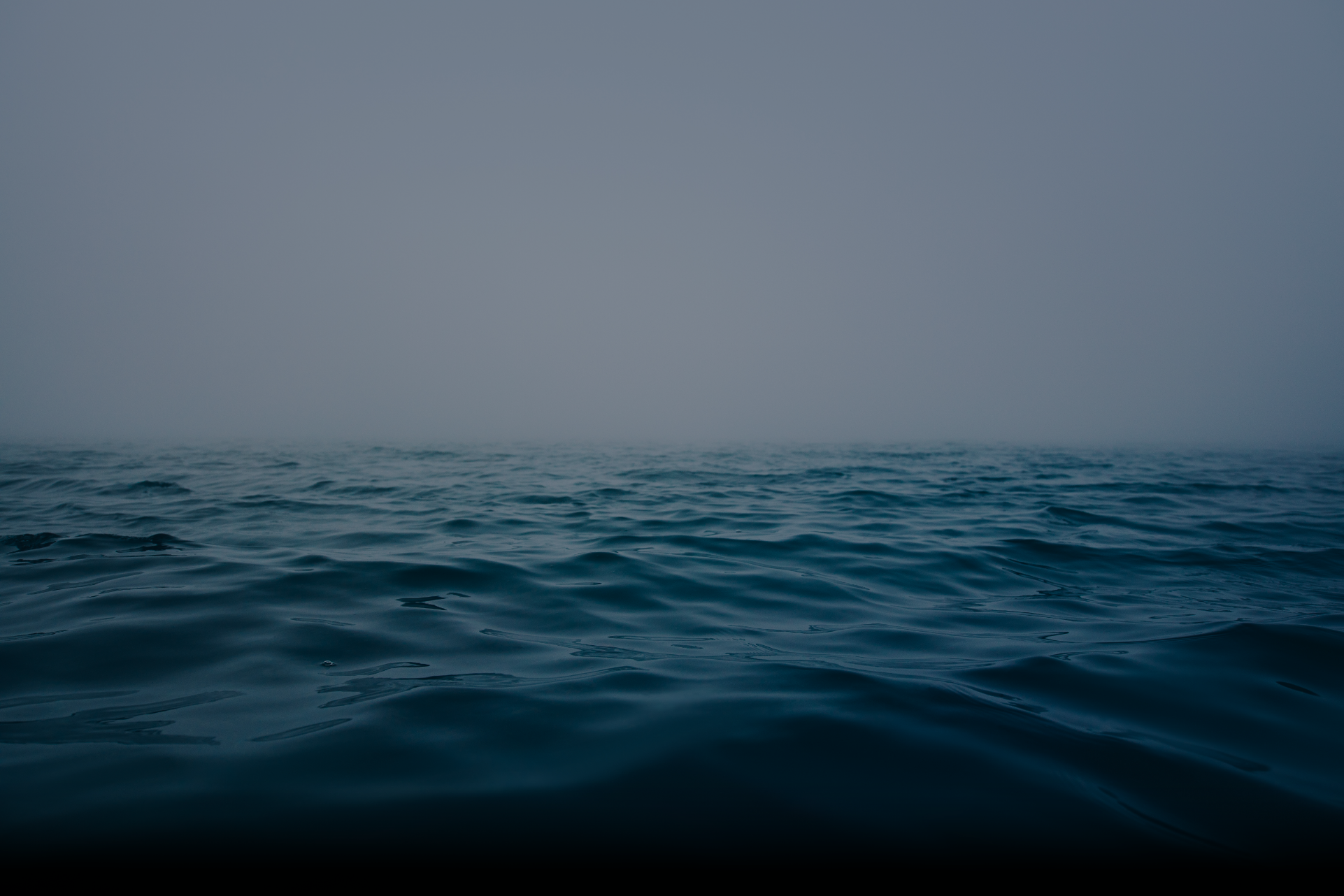 Congratulations to ATII's Darkwebathon : Rally For Actionable Intelligence Winners!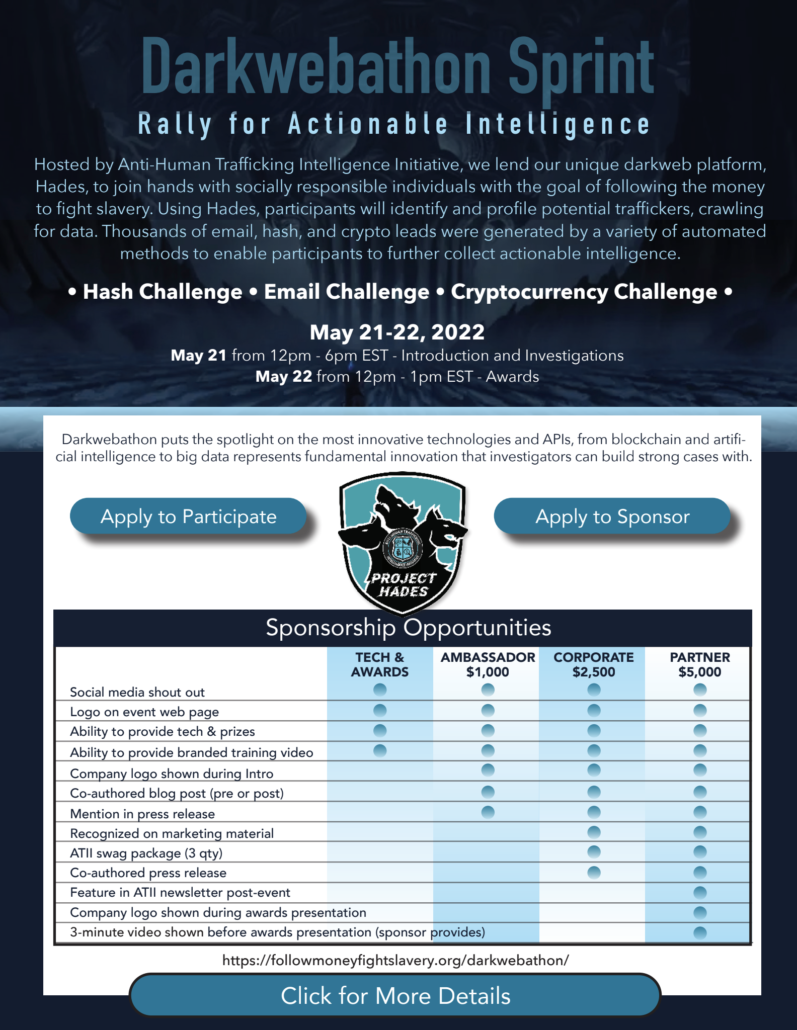 Darkwebathon: Rally For Actionable Intelligence
The 2022 Darkwebathon was hosted by Anti-Human Trafficking Intelligence Initiative, who lend their unique darkweb platform, Hades, to join hands with socially responsible individuals with the goal of following the money to fight slavery. Using Hades, participants will identify and profile potential traffickers, crawling for data. Thousands of email, hash, and crypto leads were generated by a variety of automated methods to enable participants to further collect actionable intelligence.

Over the course of 6 hours on May 21st 2022 , this open-source-based challenge consisted of highly motivated personnel working with a common goal to combat human trafficking. Darkwebathon brought together talents who are well-rounded professionals able to create actionable intelligence with innovative technology that helps to detect more cybercrime threats and protect society and organizations more effectively.

Alongside OSINT Combine, ADF Solutions, Maltego, TCAE, Hunchly, and TWELVE Program, ManchesterCF donated over $100,000 prizes towards the many teams and individual participating in this year's challenge.

We would like to congratulate all the winners in Darkwebathon Sprint 2022!
FIU CONNECT (Human Trafficking) advises participants on suspicious financial patterns that may indicate potential human trafficking through detailed case studies, examples and red flags.

By analysing transactional activity, patterns related to possible human trafficking and domestic sex slavery can be detected. Under these circumstances, financial institutions have a moral obligation to transmit accurate and timely financial intelligence to their national financial intelligence unit.