ManchesterCF Analytics
July 2022
To protect the international financial sector, governments around the world have enacted legislation that requires financial institutions to provide ongoing employee training on financial crime risk. In the US, to comply with the Bank Secrecy Act (BSA), "[b]anks must provide training for appropriate personnel." Perhaps in times past, the adjective "appropriate" has been interpreted by senior bank personnel to mean that training need only be given to a small cohort of compliance staff. Many compliance failings, civil actions and deferred prosecution agreements brought against global financial institutions in the past decade illustrate the fallacy of this logic.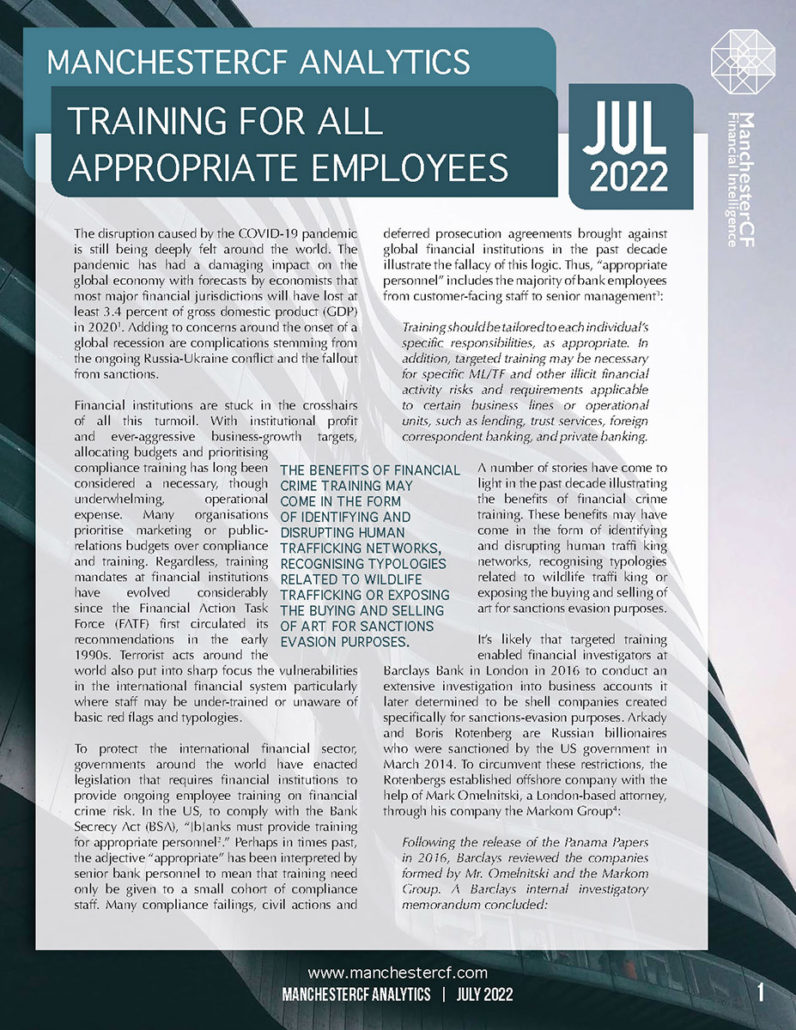 ManchesterCF Analytics
February 2022
Stories, like those told by Robert Mazur in The Betrayal, highlight the ways in which the formal financial system can facilitate the movement of billions of criminal dollars around the world each year. When AML compliance and financial crime risk professionals flag and report suspicious financial activity, it may provide the evidentiary links that undercover agents, like Mazur, rely on to stop those illicit flows and potentially save lives.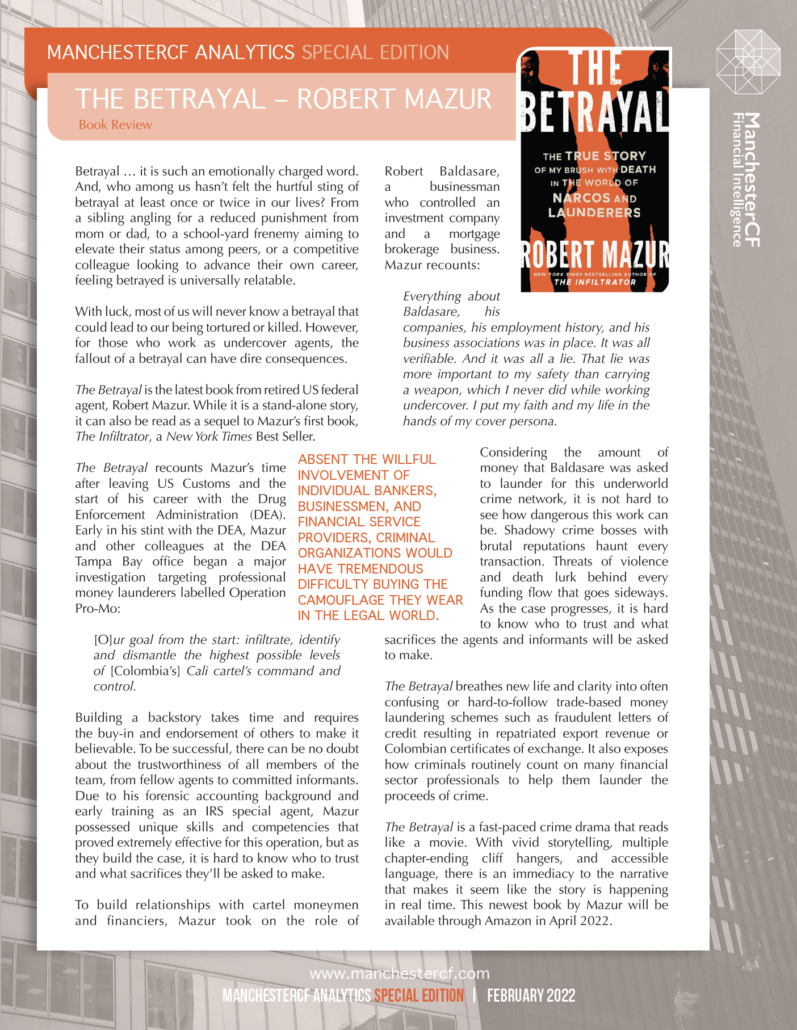 ManchesterCF Analytics
November 2021
With the wind-down of events in Glasgow last week, governments around the world re-stated commitments to target net-zero global emissions by 2050. Whether governments are being spurned into action by the cries of the people or by the loud shuffle of investment dollars being withdrawn from companies with vague or poor environmental, social and governance (ESG) records, a renewed focus on sustainable investment is on its way.