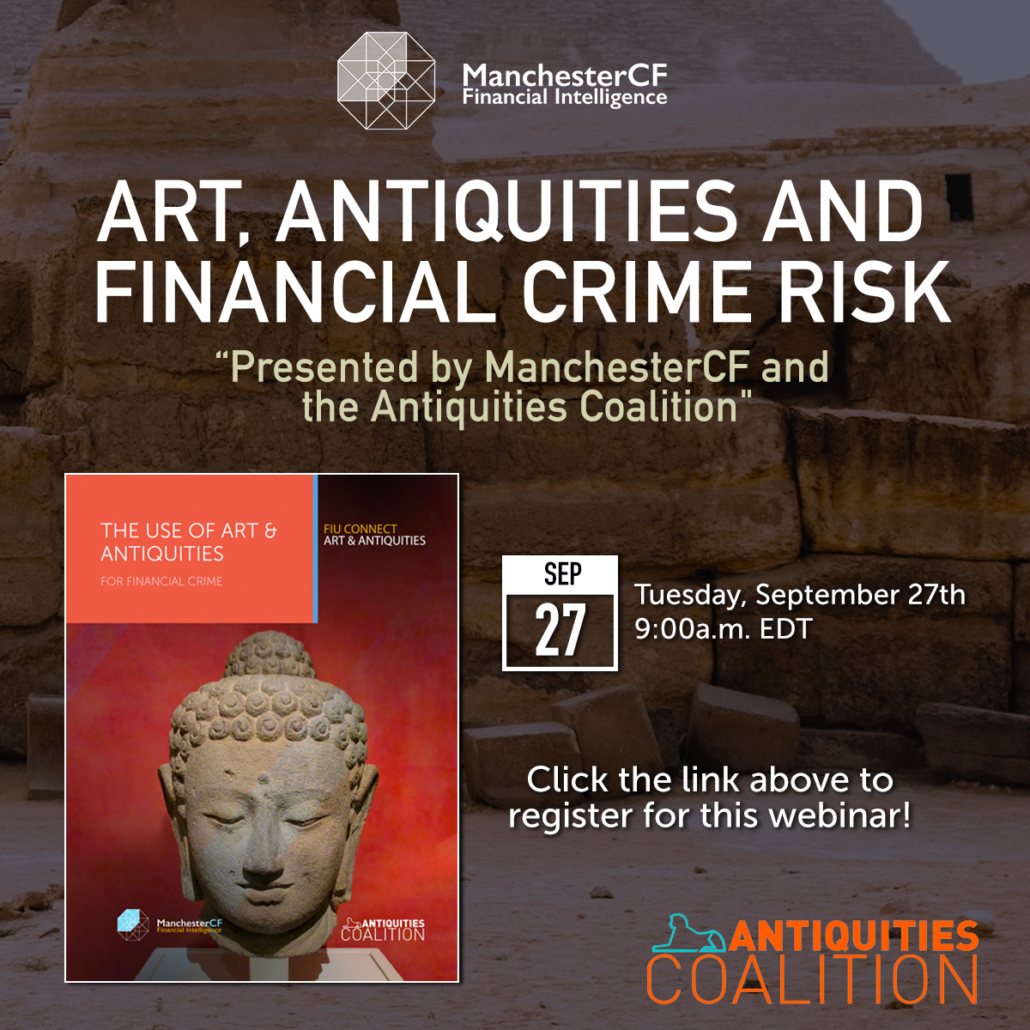 September 27th 2022 at 9:00PM EdT
Art, Antiquities and Financial Crime Risk
The Antiquities Coalition (AC) unites a diverse group of experts in the fight against the illicit trade in ancient art and artifacts. In addition to championing better law, policy, and digital infrastructure, the AC fosters diplomatic cooperation and advances proven solutions with public and private partners worldwide, including the U.S. and foreign governments, law enforcement, archaeologists and the art market and museum leaders. Join AC on September 27th to learn more about the financial crime risks of Art and Antiquities.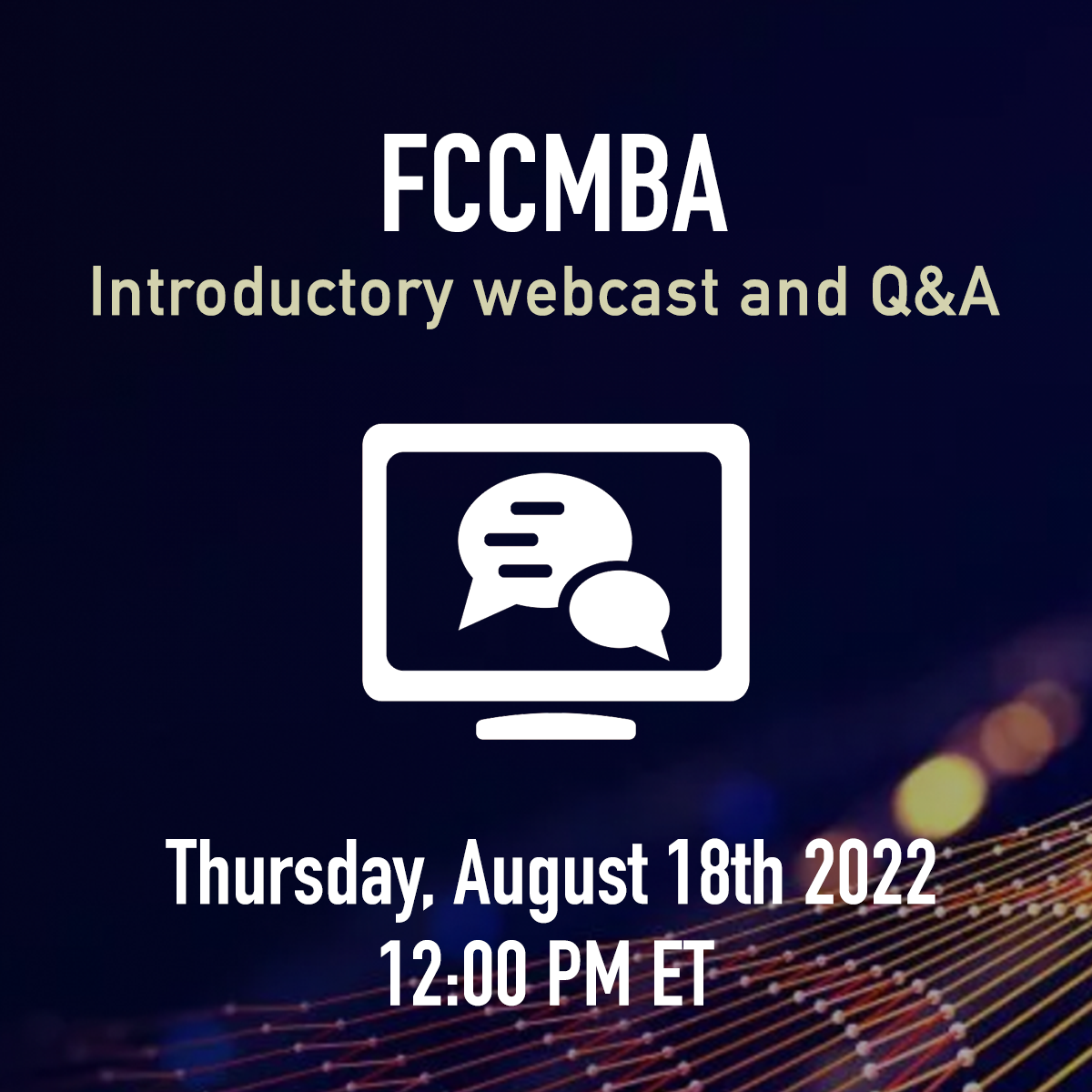 August 18th 2022 at 12:00PM ET
Bangor University – Financial Crime and Compliance MBA Webcast
The Financial Crime & Compliance MBA offfered by Bangor University Business School's is a global programme aimed at individuals in compliance roles in financial services institutions, and regulatory bodies, or those wishing to enter the financial compliance industry. Join the webcast to take a look into this new programme and have your questions answered during the Q&A session.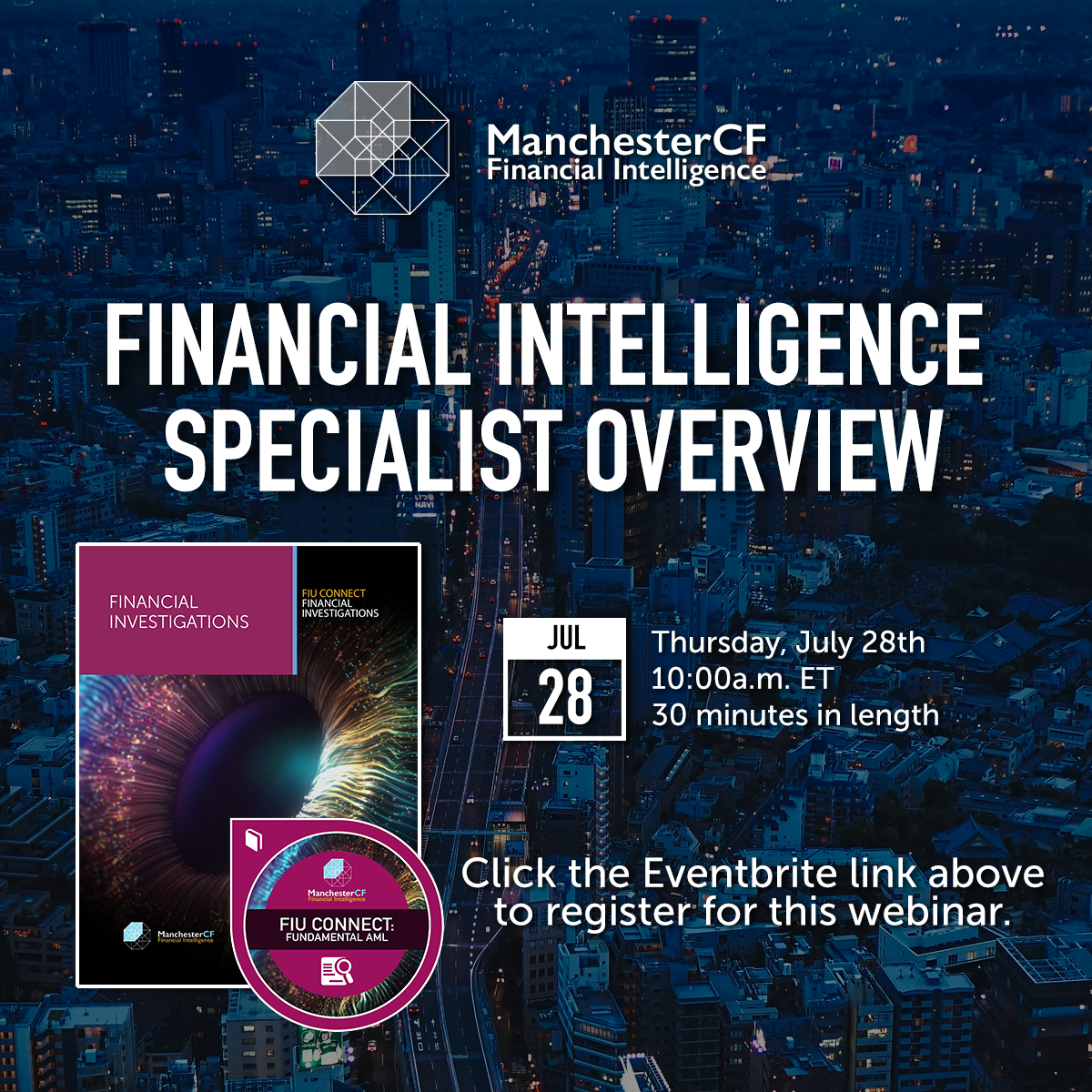 July 28th 2022 at 10:00AM to 11:30AM ET
Financial Intelligence Specialist Overview
Join ManchesterCF virtually for an overview of the Financial Intelligence Specialist designation and learn about what it has to offer. This is a wonderful opportunity to ask questions regarding the course content, designation and enrollment.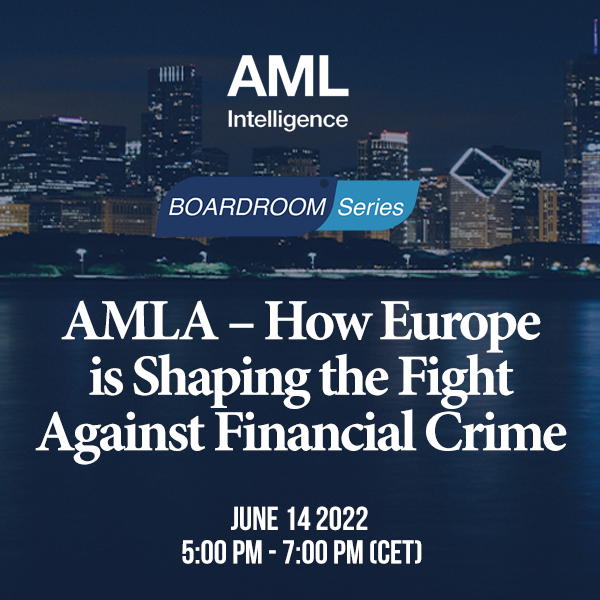 June 14th 2022
AMLA – How Europe is Shaping the Fight Against Financial Crime
The AML Intelligence Summer Boardroom Series congress will take place in the Sofitel EU, Brussels on the evening of June 14 next, partnering with Germany's biggest newspaper and global investigations powerhouse, Süddeutsche Zeitung which is the media organisation that has brought the world the Panama Papers, Paradise Papers, Pandora Papers & Credit Suisse Secrets.